We export expanded metal machine plant specially for producing Expanded Galvanized Steel Mesh. The Expanded Metal Sheets ( in Galvanized Steel ) can be supplied in the sheet sizes of ( 2440 mm x 600 mm ). And the sheet weight can be 0.8 kg , 0.9 kg , 1.1 Kg and a wide range. Different weights to be produced based on material thickness.


Expanded galvanized metal mesh machine specifications:
Material of the expanded metal mesh: Galvanized sheet
Gauge: 26 (0.55mm)
Length * Width: 6 feet*2 feet (1829mm*610mm)
SWD: 12mm
LWD: 18mm
Tolerance: +/- 0.5%
Model:ZH-300-800
Width: 800mm
Range of the metal material thickness: 0.3-1mm
Working speed (galvanized steel):300 times/min
Motor power:4kw

The galvanized expanded metal can be further processed into expanded metal sheets, for filters manufacturing or angle beads (corners ) for wall plastering and construction business as well.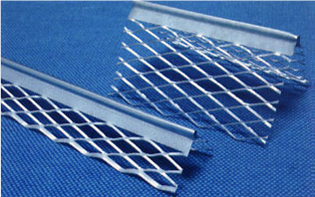 We also supply expanded metal fine mesh machine to process expanded metal foils for filter uses. For example, a copper foil, 0.003in thickness, into an expanded metal sheet.