Streckgitter, located in China, exports Diamond Hole Expanded Mesh to overseas countries for a large variety of construction uses. We supply diamond expanded sheet with TWO FINISH TYPES: mild steel or Hot dipped galvanized surface. This kind of expanded metal mesh is supplied in flat or standard shape.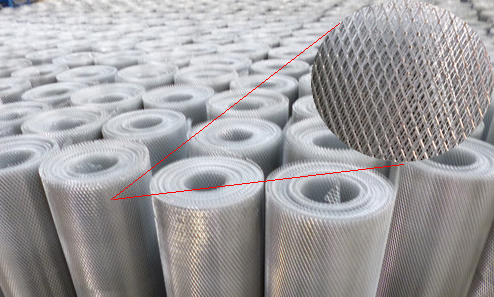 Type One:
Our Expanded Diamond Mesh, Uncoated Steel, is for Bridges Construction Projects. We supply constructional expanded metal for the Netherlands, Panama and other countries.
The mesh sheet has a thickness of 4 mm.
The common sizes: 1255mm x990mm (length x height)
SWD: 2-24mm
LWD:3-60mm
Strand: 0.3 to 7.0mm
Finish: Plain steel with no further coating surface.
Our recent supply is 54 pieces of sheets for Netherlands bridges.
Type Two:
Galvanized Expanded Diamond mesh net: Expanded Metal of Flat/Standard Type
Our latest supply is 2,900pcs of Expanded Metal for Panama.
EXPANDED METAL
GALVANIZED, FLAT/STANDARD TYPE,
THEORETICAL WEIGHT BASIS,
MILL'S STANDARD EXPORT PACKING
| | | | |
| --- | --- | --- | --- |
| SIZE | GAUGE | TYPE | Q'TY |
| 1/2" X 4' X 8' | 16 | FLAT | 600 |
| 3/4" X 4' X 8' | 13 | FLAT | 700 |
| 3/4" X 4' X 8' | 9 | FLAT | 600 |
| 1" X 4' X 8' | 13 | FLAT | 300 |
| 1-1/2" X 4' X 8' | 10 | FLAT | 300 |
| 1-1/2" X 4' X 8' | 10 | STANDARD | 400 |
Features of Diamond Expanded Metal Mesh:
1.High steel utilization, anti-slip, non-light tight

2.Good ventilation, durable, beautiful, convenient transportation

3. Good conductivity

4.Strong wear resistance