Streckgitter supplies big opening light weight expanded metal coils for building of brick wall reinforcement. The metal applied is mainly mild steel plate or sheet with galvanized or hot dipped coating. The expanded mesh coils for brick wall width is 1m, 1.2m, 1.5m. The raised mesh patterns are mostly diamond.
Material: Expanded galvanised steel or hot dipped steel mesh.
Uses: Expanded steel metal lathing is used primarily as anti-cracking reinforcement in the construction of brick and block masonry.
Benefits: Expanded Metal Coil Lathing Mesh is available in a variety of roll widths to suit most wall constructions and is supplied coiled for ease of handling. Additional applications include strengthening cornices, low walls and balconies over door and window openings.
Installation of Brick Wall Expanded Metal Lathing: The expanded metal lath mesh is laid in strips between brick or block courses leaving approximately 25mm clearance from the faces of the work. Where coil mesh joins are required, ensure they overlap by at least 75mm.The reinforcement is then simply embedded in the mortar for the next course.
Installation Steps:
Fixing of Expanded Metal Lathing Sheets
Fix with the long way of mesh running from support to support, with all strands sloping downwards and inwards from the face of the coating. Always ensure when fixing that allowance is made for overlapping sheets by 50mm lengthways and 25mm widthways.
Timber Support
To connect to timber use 40mm plasterer's nails or staples at 100mm centres. Start at the centre of the sheet and work out towards the edges. Always fix at an angle to allow lath to be pulled tight. Ensure that compatible corrosion resistant fixings are used ie. do not use galvanised fixings with stainless products.
Metal Support
To fix to steel channels, tie with 1.2mm tying wire at 100mm centres. Tie by creating a 'hairpin' shape with the wire, then pull tight and twist. Take care that cut wire ends are not close to plaster surface.
To Solid Background
Expanded Metal Lath can be fixed to a solid background using a suitable fixing with an integral spacer/washer and large diameter headed screw/nail that will keep the sheets firmly in place.
Specification of Ladder Mesh Coils:
| | | | |
| --- | --- | --- | --- |
| Model | Type | Length | Thickness |
| CL64 | 64MM/2.5inch | 10M-100M | 0.35MM-0.5MM |
| CL101 | 101MM/4inch | 10M-100M | 0.35MM-0.5MM |
| CL114 | 114MM/4.5inch | 10M-100M | 0.35MM-0.5MM |
| CL152 | 152MM/6inch | 10M-100M | 0.35MM-0.5MM |
| CL178 | 178MM/7inch | 10M-100M | 0.35MM-0.5MM |
| CL200 | 200MM/8inch | 10M-100M | 0.35MM-0.5MM |
| CL229 | 229MM/9inch | 10M-100M | 0.35MM-0.5MM |
| CL305 | 305MM/12inch | 10M-100M | 0.35MM-0.5MM |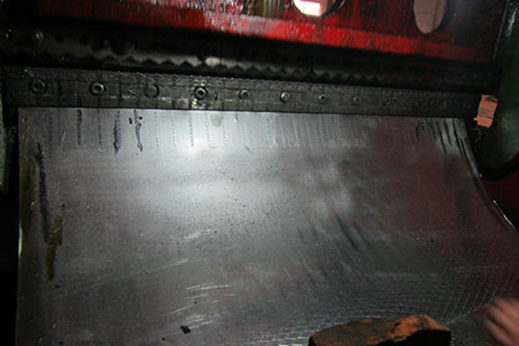 Expanded Metal Lathing Coils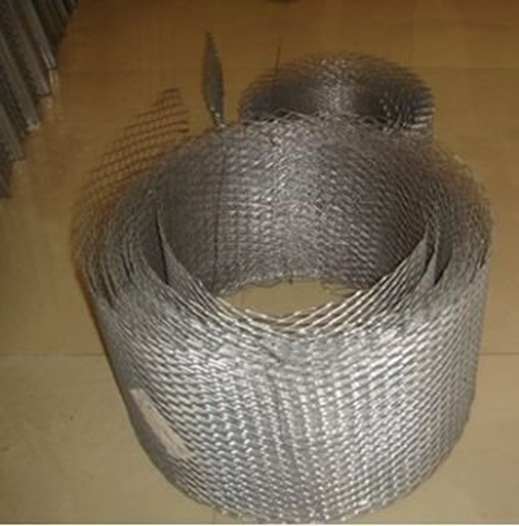 Expanded Metal Mesh Laths for Plastering